The Mousehole Harbour Lights
Mousehole is famed for its Christmas Lights which honour the legendary local fisherman Tom Bawcock who went to sea in a storm when the village was threatened with starvation and returned with enough fish for a feast! Tom's story is immortalised in 'The Mousehole Cat' in which Mowzer his adored cat manages to calm the storm with her singing.
The lights are dimmed on the 19th of December to commemorate the loss of the local lifeboat, The Soloman Browne with all its volunteer crew as it attempted to rescue the crew of the MV Union Star in 60 foot breakers and hurricane force winds.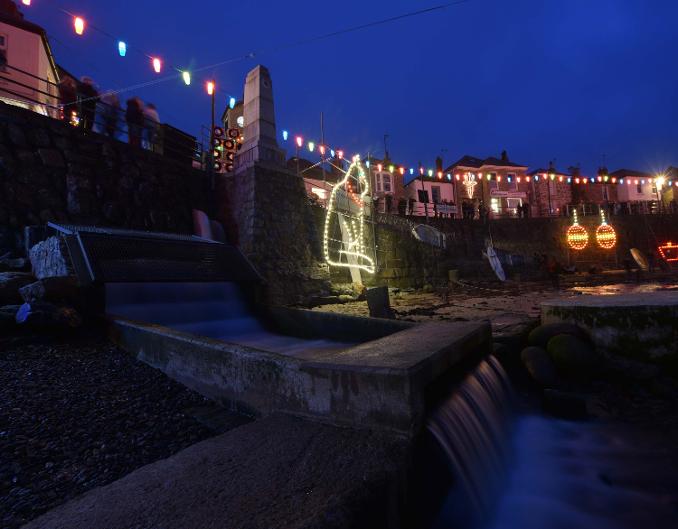 In honour of Tom Bawcock's Eve