'I am not sure that I do not prefer my congregation of ghosts,'
All quotes on this Page are from Laura Farnworth's account of the life of the Reverend Densham. Cathy Farnworth also kindly gave me permission to visit the Rectory and the photographs were taken on one day in April 2015.
On Christmas Day in 1952 no one attended the Church, as on all the Sundays of the year.
The sermon was 'God is Love'.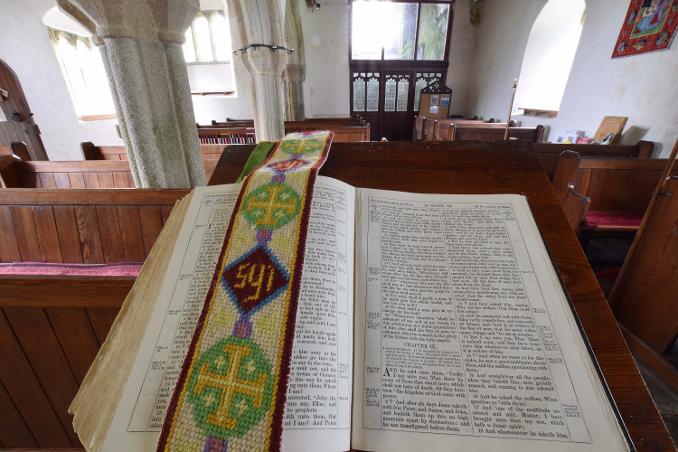 Within the old Rectory big red crosses are painted upon most of the upstairs doors.
Upon each cross is written, in capital letters, a Biblical name, such as Pizgah, Emmaus and Cyprus.
Bolts are fixed on the outside of the doors while some of the windows bear as many as five catches. The crosses and their names are cracked and darkened, but vivid still; and the rows of catches are there also.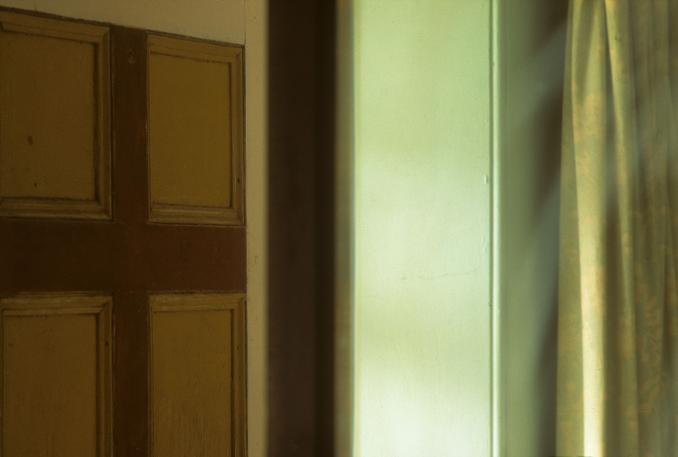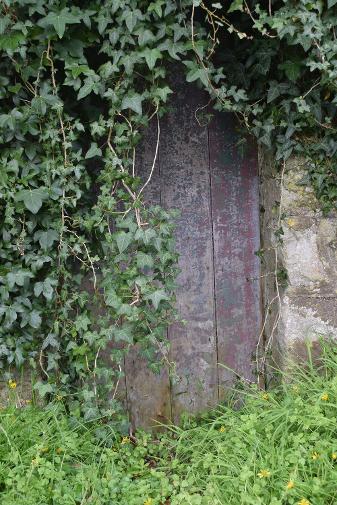 The door from the Church to the rectory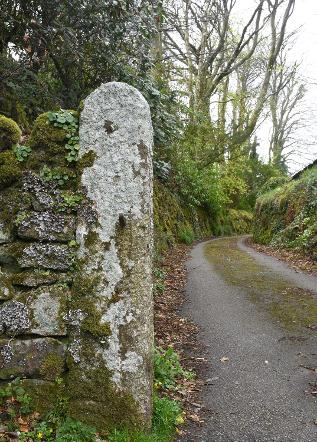 The lane to St Bartholomew's Church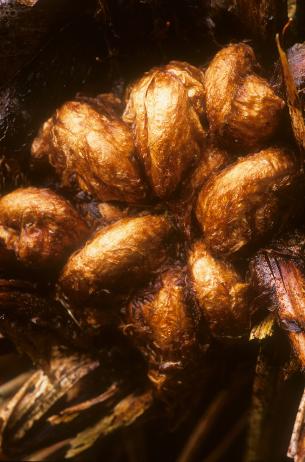 Fern, within the Reverend Densham's Garden.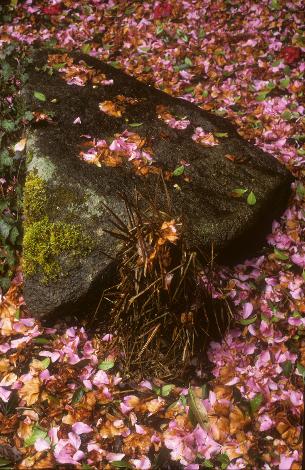 Within the Reverend Densham's Garden of Remembrance.
Some time before his death he had given instructions that his ashes should be scattered in the 'Garden of Remembrance'. This was his name for the plot of land ringed with laurels. His wishes were brushed aside. After his funeral attended by only one man – his solicitor – his body was cremated and the ashes scattered not in the land he had prepared but in another Garden of Remembrance, the official one in Plymouth.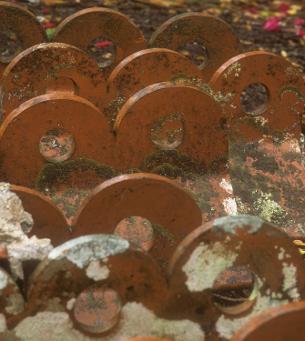 Roof tiles, Warleggan Rectory
The Rectory roof leaked apace. Ceilings cracked and fell. Throughout the house damp and decay took over the echoing rooms.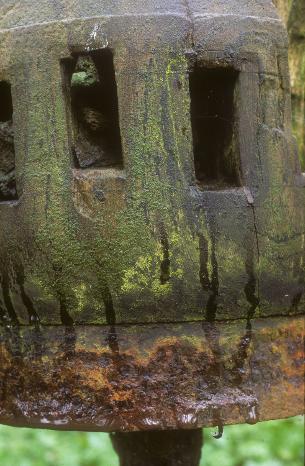 The children's playground, Warleggan Rectory
There, wrecked, but still recognisable, is the paraphernalia of an ambitiously constructed children's playground.
You can see,amid leaves and brambles, the big cartwheel pivoted to serve as a merry-go-round,the rotted seat of a swing that hung between two trees, the cemented depression which was to be a boating pool, and the sandpit. A few evacuee children billeted nearby used the playground; no local child came near.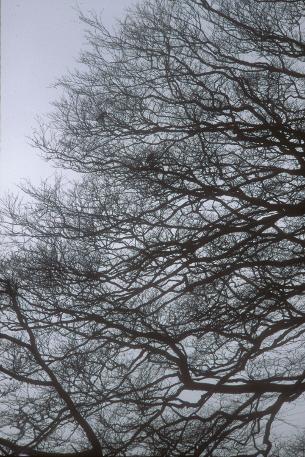 Silhouetted trees, Warleggan Rectory
But in winter the scene is different indeed. Then those beeches look rather like a huge elbow crooked protectively around the Rectory and sheltering it from the wind, rushing cold and rain-laden from the moors; the midday sky might be dark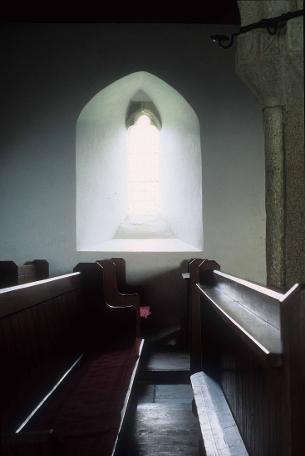 St Bartholomew's Church, Warleggan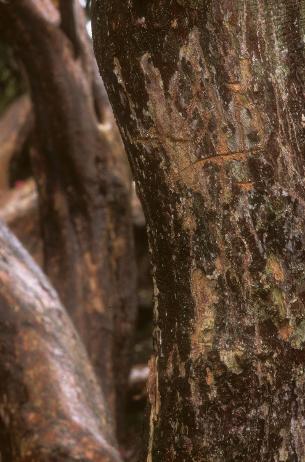 Rhododendron, Warleggan Rectory
Great rhododendrons spread new growth and linked branches across the drive so no vehicles could enter. The laurels bordering the road grew so high that they blotted out all view of the parish.