Breney Common below Helman Tor was formed by tin streaming which has left a strange, labyrinthine landscape of pools, marshes and moss covered willows whose trunks cling to the surface like the tentacles of some gigantic green beast.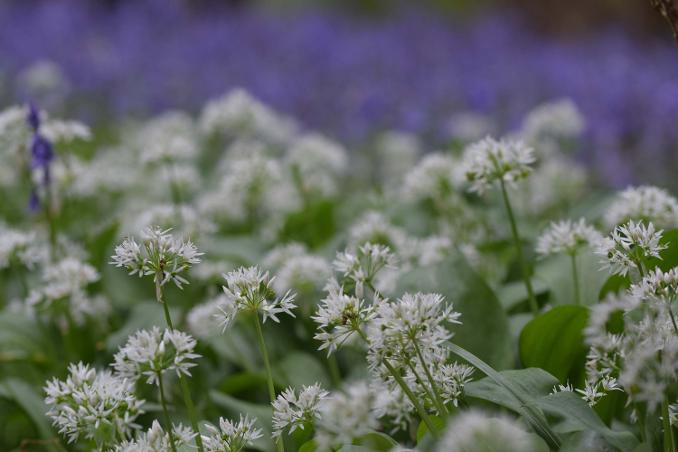 Glynn Valley China Clay Works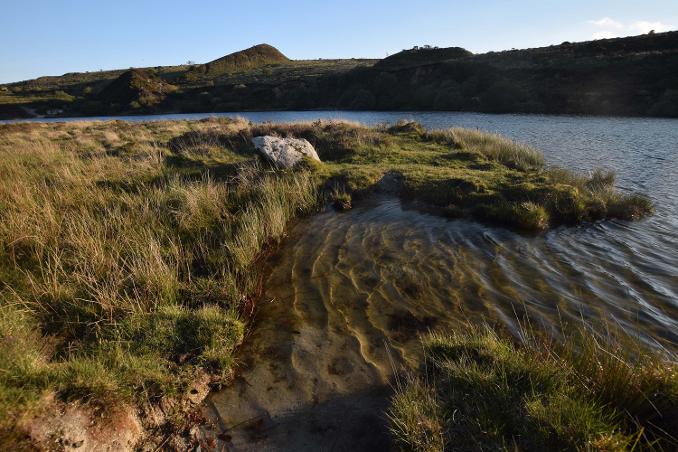 Glynn Valley China Clay Pit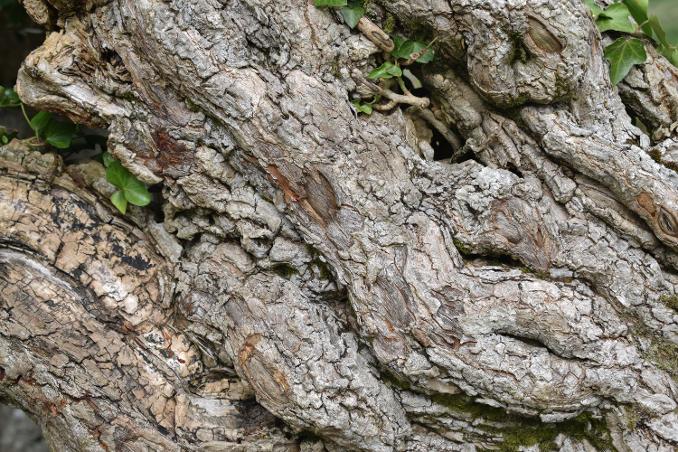 Ivy growing on a ruined farmhouse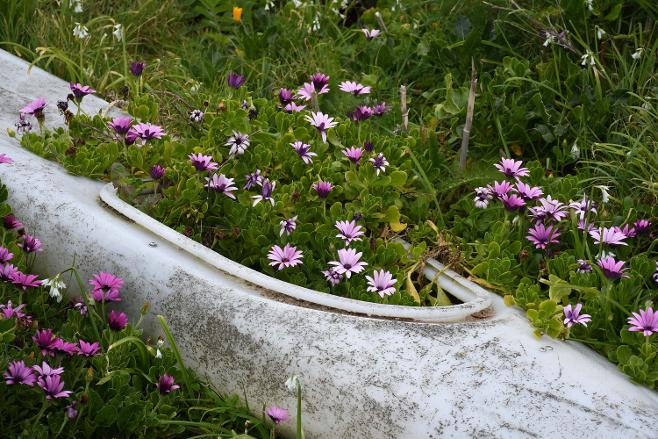 St Mary's The Scilly Isles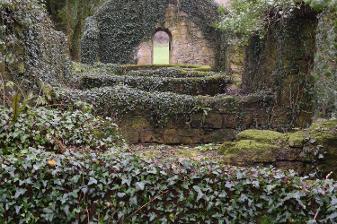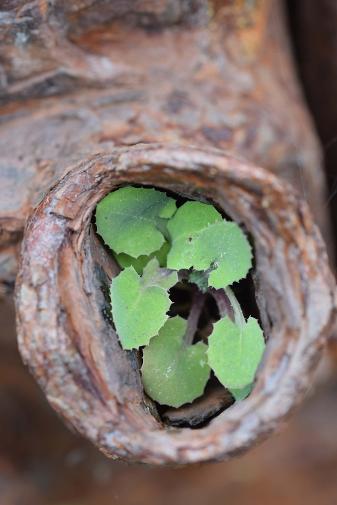 Plant growing within a rusted engine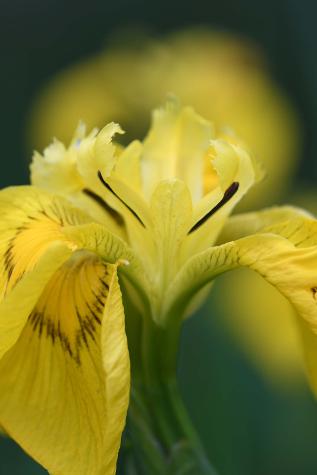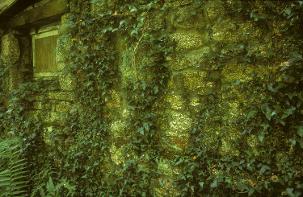 Lost World Quarry Luxulyan
I came across this quarry in a book describing the climbs of inland Cornwall. It was the quarry where the rock that made the sarcophagus of the Duke of Wellington was hewn but once it was no longer worked it was simply left to be reclaimed by nature and in May the woodlands are carpeted with bluebells and the air is full of the sound of songbirds.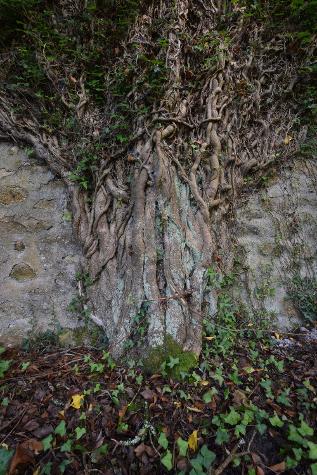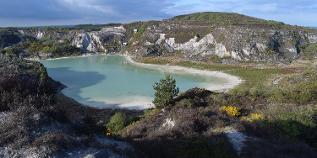 Clay pits, characterised as a lunar landscape, but a lunar landscape where blueberries, buzzards, adders and bats flourish.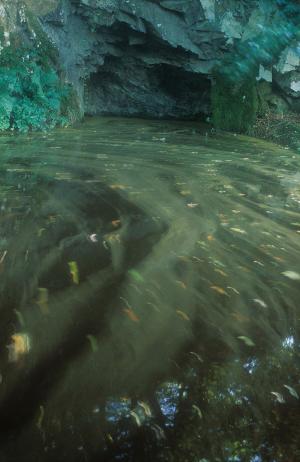 Within the woodlands of Warleggan on Bodmin Moor there are the ruins of a mine working called Wheal Whisper. Wheal Whisper is like a Cornish Marie Celeste, as it as if one day the workers simply abandoned their tools where they were working and left never to return. Within the woodlands are shafts and a great pit now completely recolonised by nature and by the river the pump still works, it's sound like a beating heart, filling the woods long after the mine itself died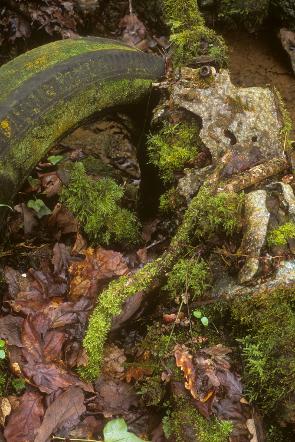 Within an un named stream that tumbles through Dizzard Point is the remains of a tractor. Now I have two questions. How did it get in a stream bed so far from any arable land and who would have though that moss could grow on rubber?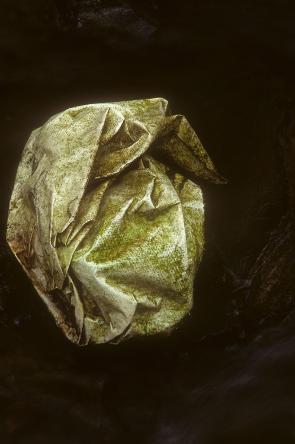 And still within the same tiny stream. How on earth can moss colonise plastic?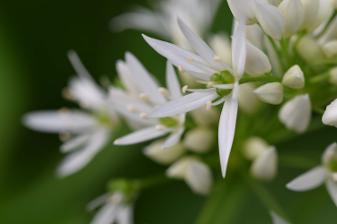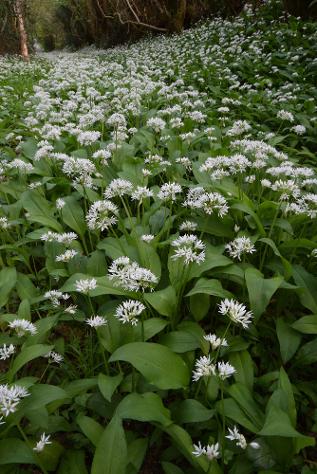 This woodland has the most spectacular display of wild garlic and bluebells. As I set up the camera a group of people came by with their dogs and one of the men stopped to chat. He farmed the adjoining land and from him I learned that this luxurious carpet of wild flowers had once been the main road to the nearest town.
The Old Road to Wadebridge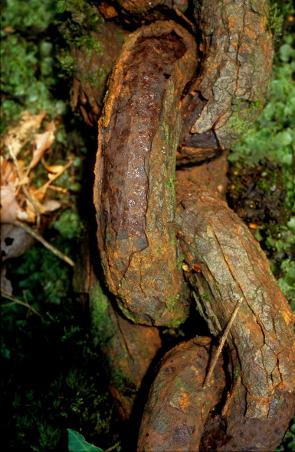 Perhaps our futures are not entirely bound by our past?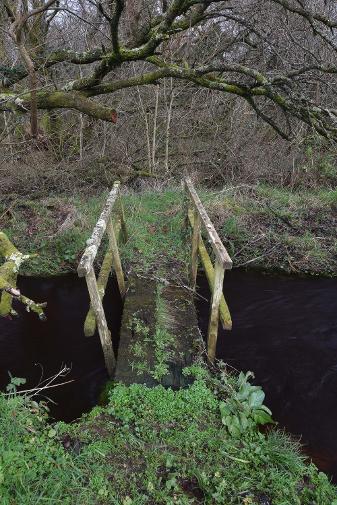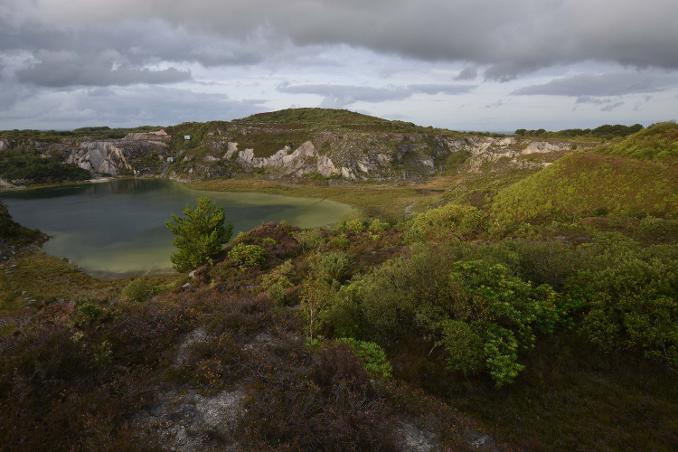 China Clay Pit St Austell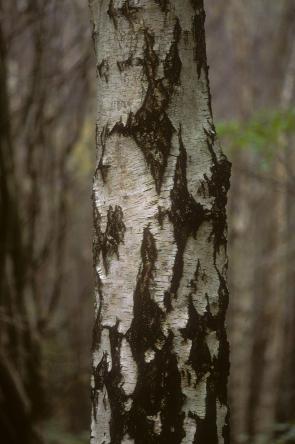 My favourite place to play as a little boy and none of us realised then that the sandstone on which we scrambled and tumbled down was the remains of a quarry that had been worked once for sand and iron. In 1987 the giant chestnuts that grew here were levelled in the Great Storm that hit the South East of England but bravely, someone decided to let nature take charge and within the ruins of once great trees sprung a new woodland of silver birch.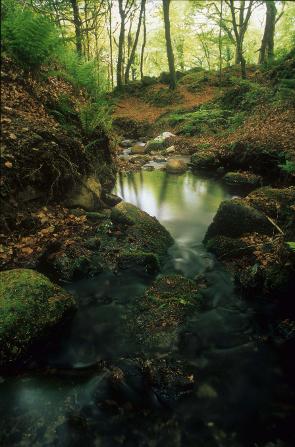 Looks entirely sylvan doesn't it, but where do the moss covered boulders in the top right hand corner come from? In fact they are the remains of a small quarry that was once worked over a hundred years ago.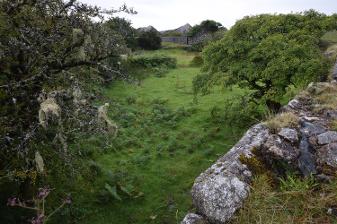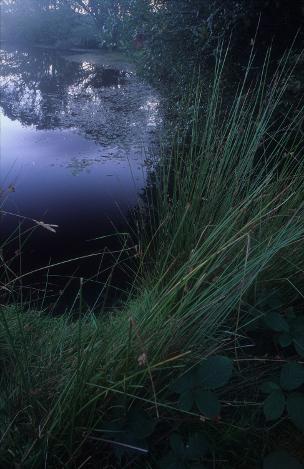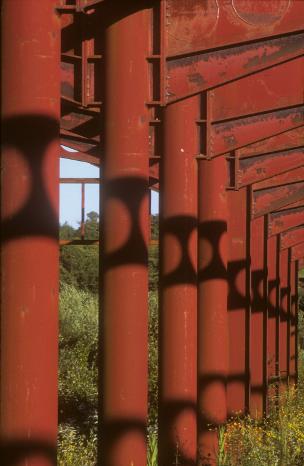 Found on the outskirts of St Austell, I drove by it many times and eventually curiosity got the better of me and I asked the men working in a garage next to it what it was. They said it had meant to be a Motor Museum but the person building it had run out of money so only the inner skeleton had been completed.And so this testament to the internal combustion engine was left and within its vast, empty body the grasses came instead.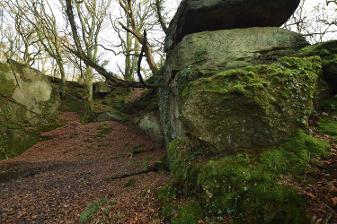 Lost World Quarry, Luxulyan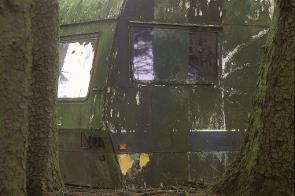 Within an arid pine plantation, next to the reservoir of Colliford Lake stand this caravan. Whoever owned it must have been environmentally minded as it's outside is painted with scenes from nature. Perhaps, fittingly, once they left it has been left for nature to reclaim and the faded outlines of the paintings are now overlaid with the finest filigree of moss.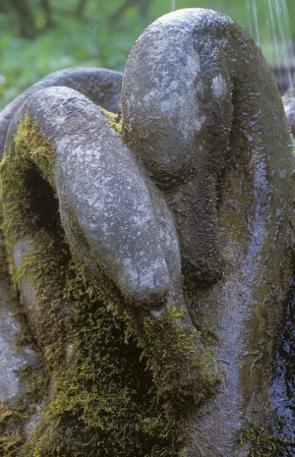 'I died for Beauty, But was scarce
Adjusted in the tomb,
When one who died for Truth was lain
In an adjoining room,
He questioned softly why I failed?
"For Beauty," I replied.
"And I for truth, the two are one;
We brethren are," He said.
And so, as kinsman met a night,
We talked between the rooms,
Until the moss had reached our lips,
And covered up our names.
Emily Dickinson 1830 - 86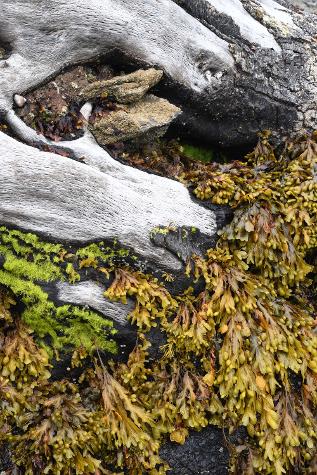 Seaweed growing on a fallen tree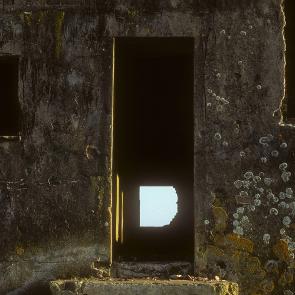 On the Longest Day of the Year, I photographed Davidstow Aerodrome and as the swallows, who had made this their home, flew and spun around me, I thought of the young American and Canadian men who had once been strapped into gigantic, unwieldy metallic flying beasts seventy years earlier. And, despite my atheism, I hoped that those of them whose bombers never returned were now reincarnated within these beautiful winged sprites that were flying around me with the sheer unfettered joy of dancers.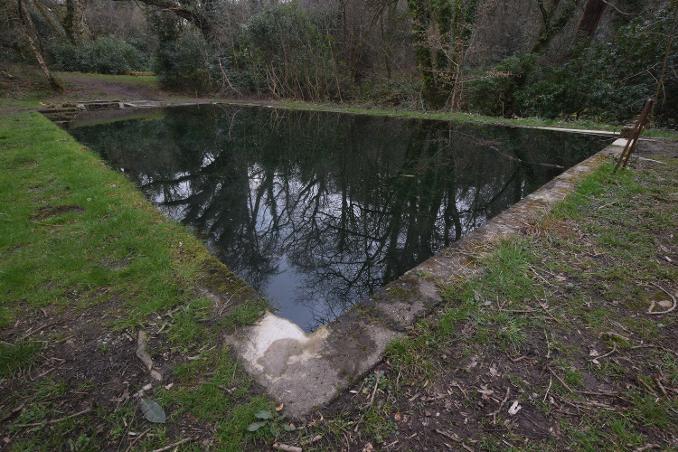 Once where the wealthy Robartes family and their guests came to play and now in Spring it teems with frogs, toads and newts.